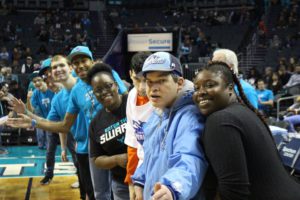 Autism Services of Mecklenburg County (ASMC) has provided residential services for people with autism and other developmental disabilities since 1979. Our residents enjoy a broad array of individualized services and learning opportunities at homes, school or work, and throughout the community. Clinical supports include Psychology, Speech and Language, Nursing, Dietary, Pharmacy and Social Work are also provided as needed.
We currently have eight group homes in the Charlotte area. Residential services are funded through State and County appropriations, Medicaid (ICF/IDD, Innovations), and resident fees such as Social Security, SSI and SA benefits, as well as private pay for services.
For information about Residential Services,
email our Client Care Specialist Eddie Minter Eddie@autismservices.org or call 704-392-9220, ext. 1160.
RESIDENTIAL
– ICF group homes (Autism, DD, TBI)
– Hogares del Grupo
– DDA group homes (Autism, DD, TBI )
– Hogares del Grupo